Jazz Band is entertaining at Hog Rock Cafe this evening. Good tunes+good food =Fun! #weRmilan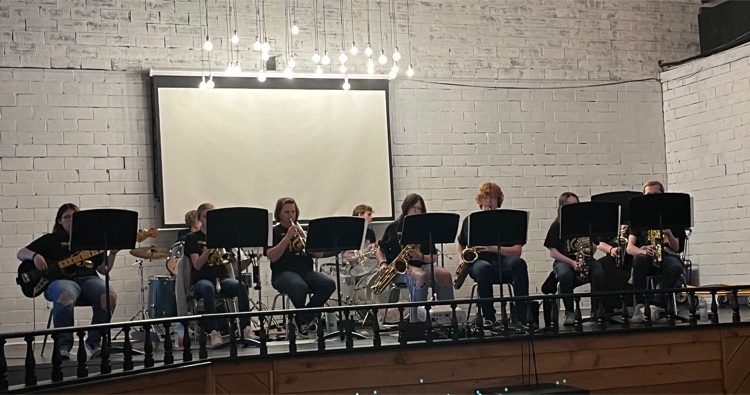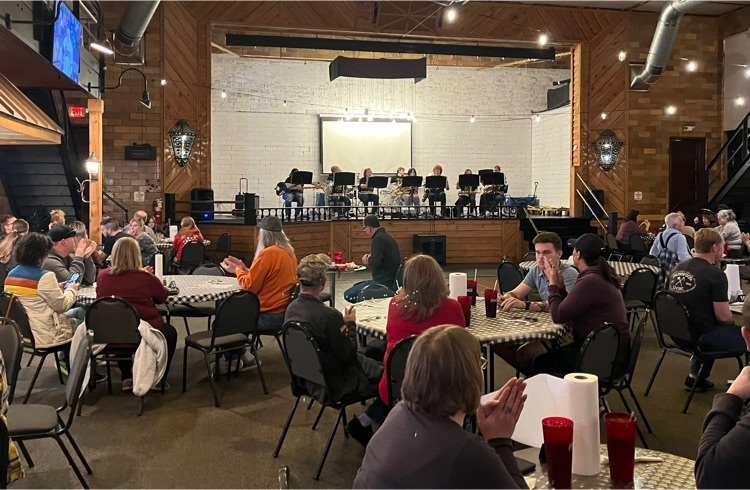 Here is the April podcast featuring four Milan High School seniors discussing how our schools prepare them for life after graduation. Link to April '23 Podcast Thanks for listening! #weRmilan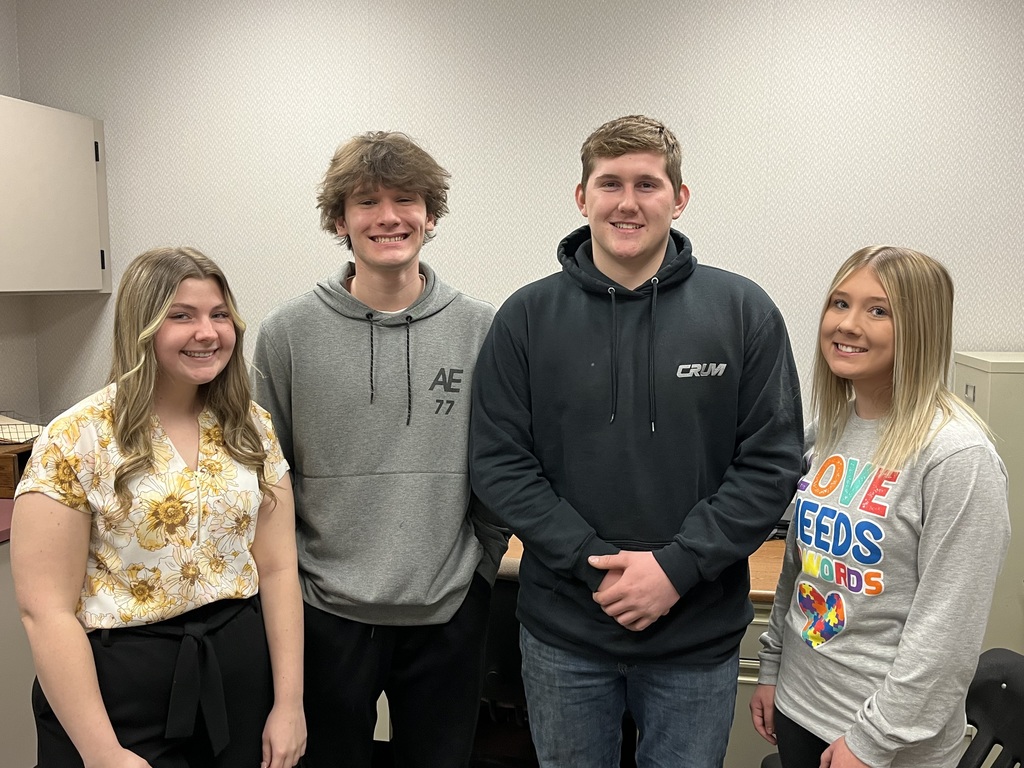 Milan students are enjoying the book fair located in the Middle School Library. Reminder tomorrow is the last day. Celebrate a love of reading with a new book!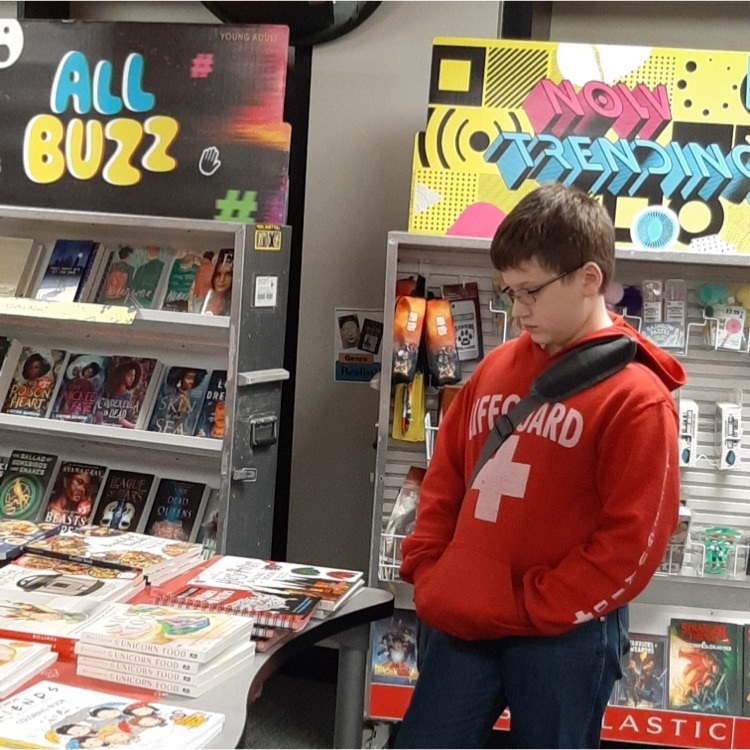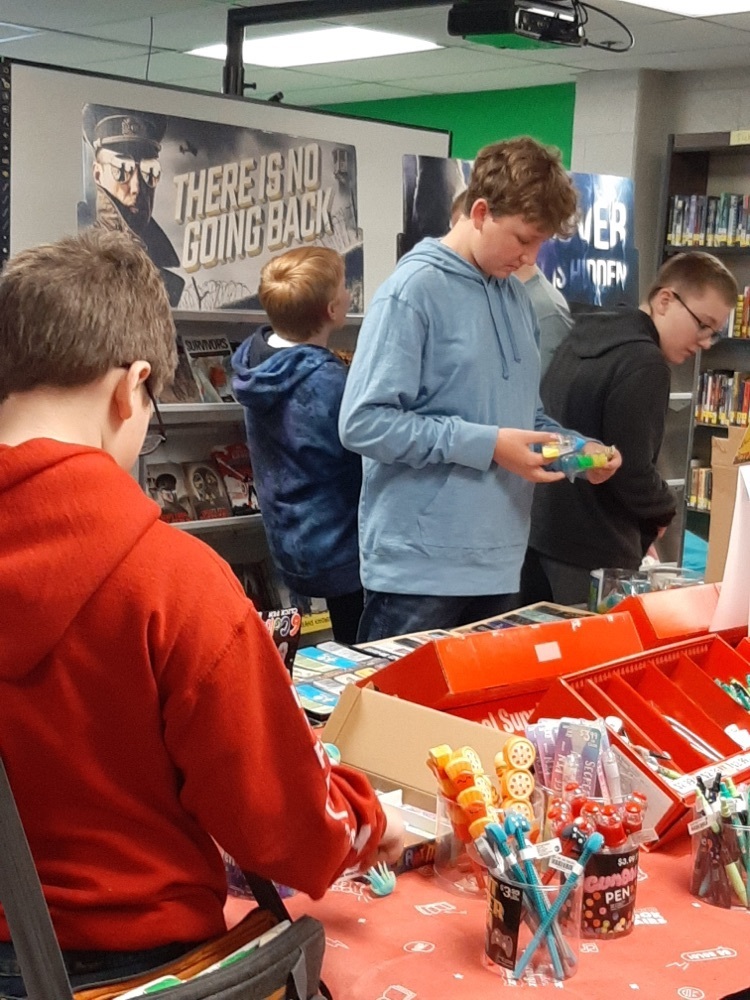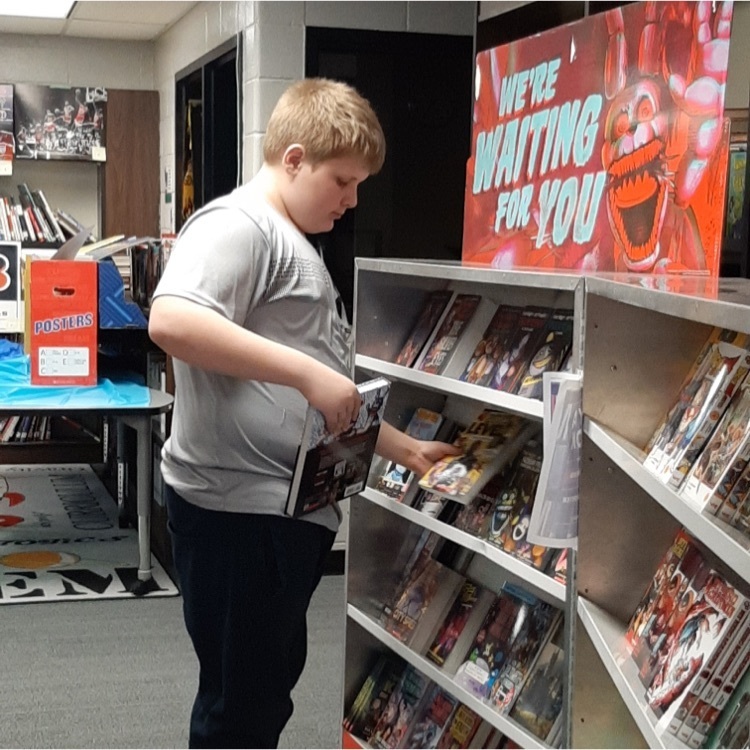 Look who's done it again. Milan Robotics will once again be taking on Worlds. This year we celebrate the success of both a Middle and Elementary School Team: The Quesadillas and The Cool Kids. Successful programmers and engineers abound in Milan Schools. #weRmilan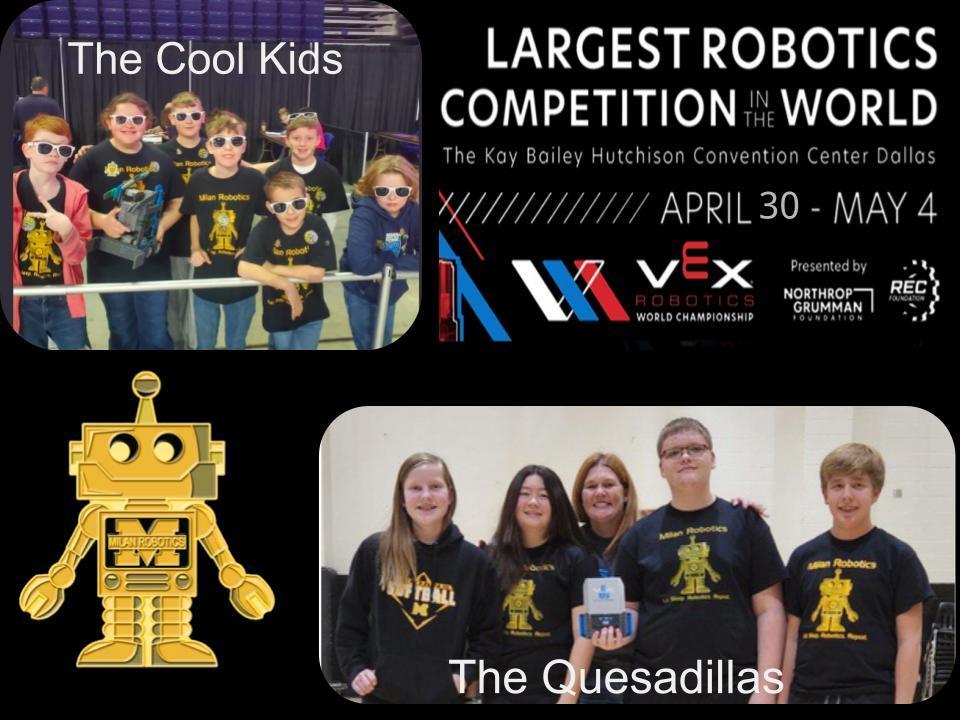 Look at all those trophies. Milan Robotics Middle School Teams 69499a, b, & c and Milan Elementary Team 11926b are getting ready to head to Indianapolis tomorrow. They've worked hard this year to get a state bid. Good luck!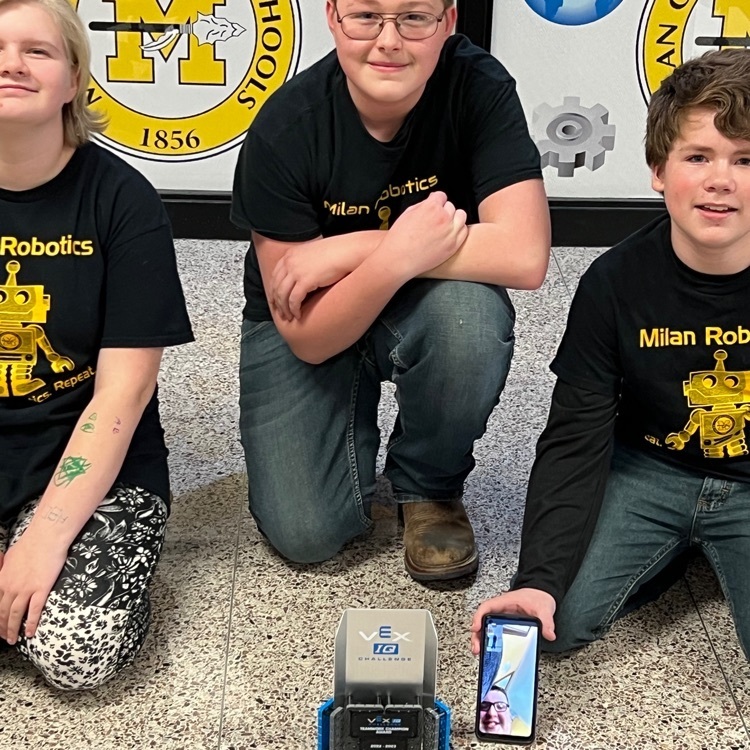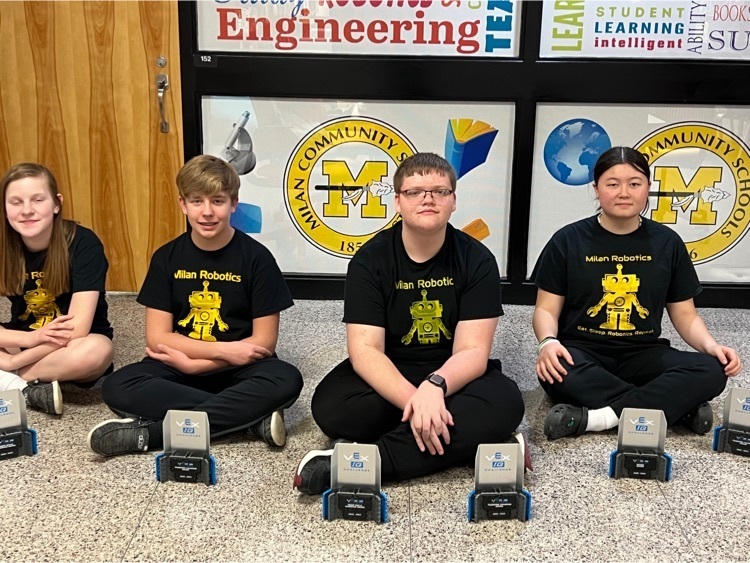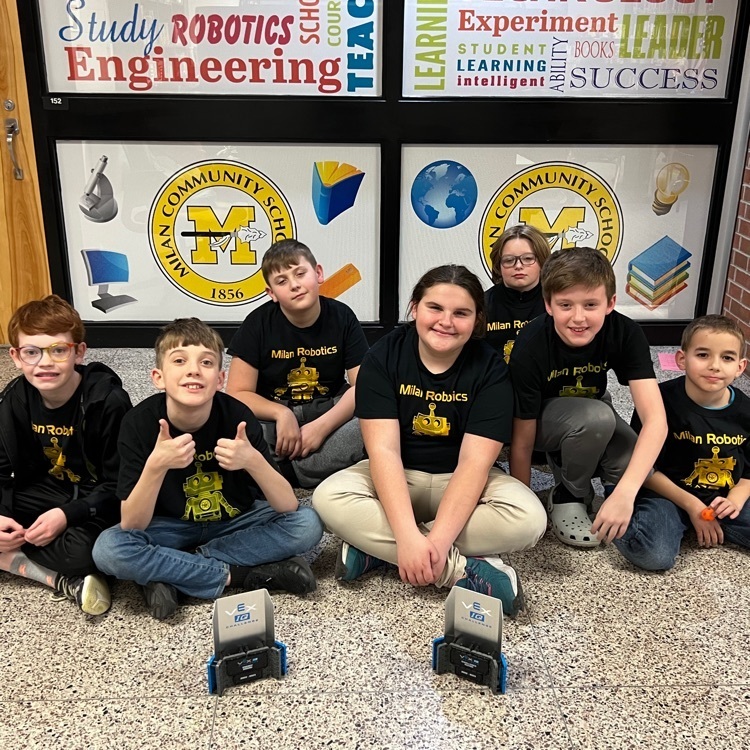 The Milan Community School Corporation Board of School Trustees unanimously voted on our new superintendent, Mr. Pat Murphy. He will officially begin on July 1, 2023.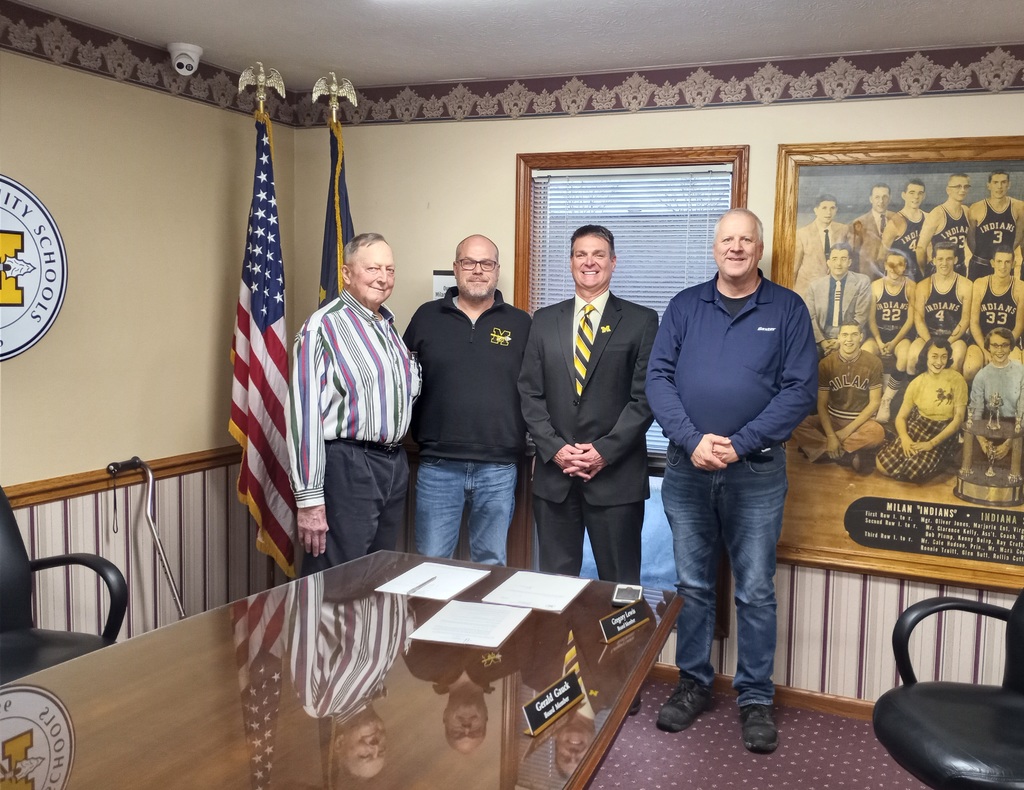 Congratulations Madison Cavins for winning first place in Public Speaking at the JAG Indiana State Conference. Madison will be moving on to Nationals in Orlando, Florida! #weRmilan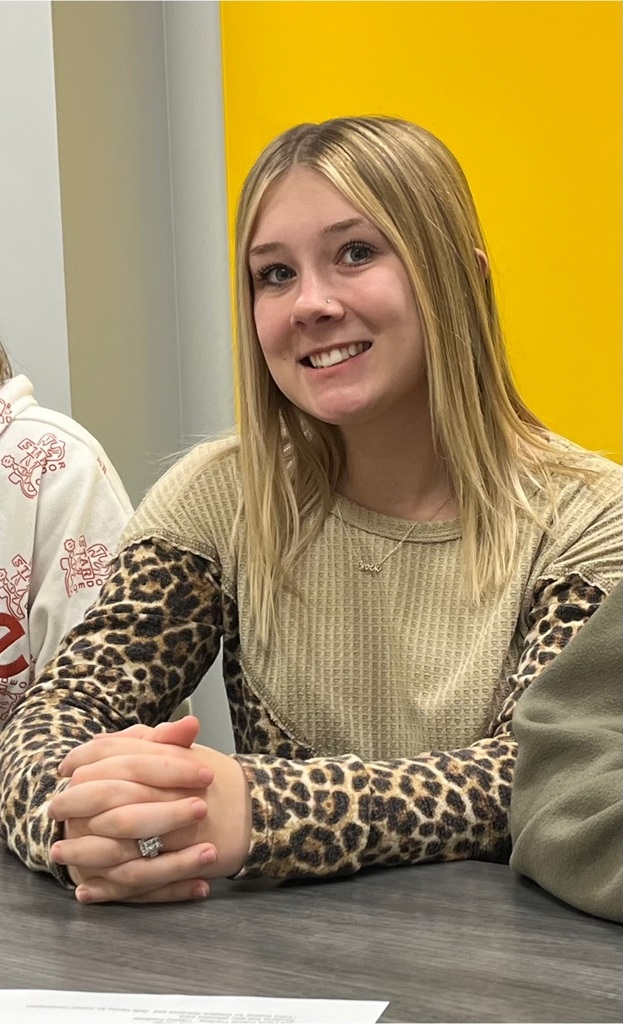 The school board honored our high school archery team. The team was represented by their senior members. Top shooters Kaitlin Carpenter and Abby Carpenter were also recognized. #weRmilan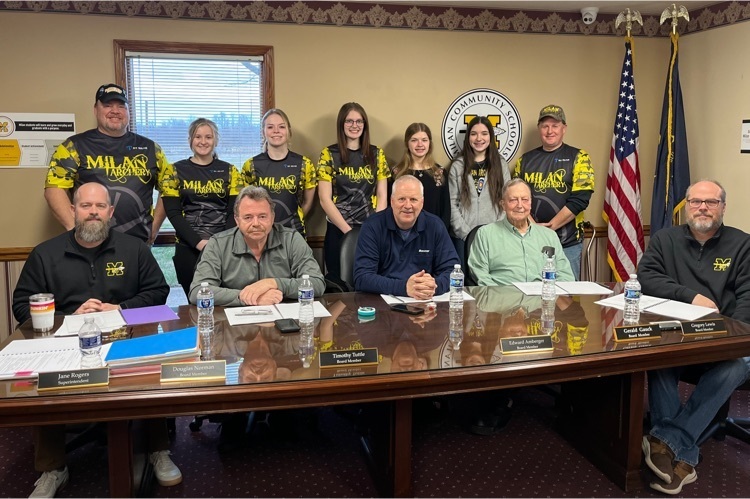 Madison Cavins and Haley McKeown gave an excellent presentation to the board about our JAG program. They are competing at JAG state competition Friday. #weRmilan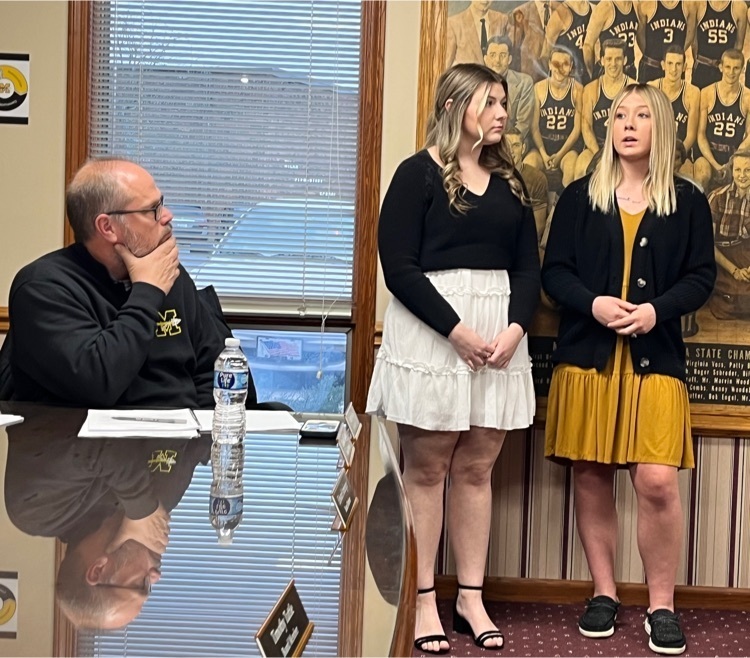 Friendly reminder: It's time to move our clocks forward one hour this Sunday, March 12.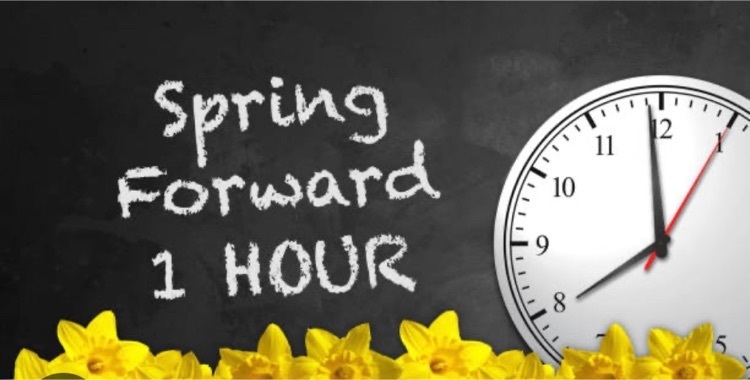 Good luck to our MHS Archery Team competing at state Saturday! Good luck to Abby Carpenter, 8th grader, who qualified too. #weRmilan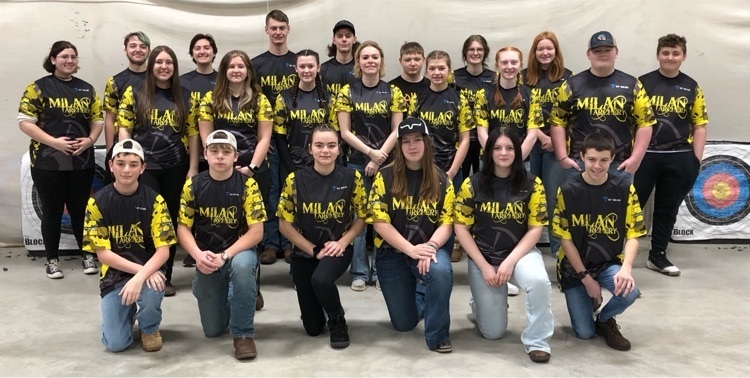 Check it out! Just delivered yard signs for Milan Robotics State bound for 2023. #weRmilan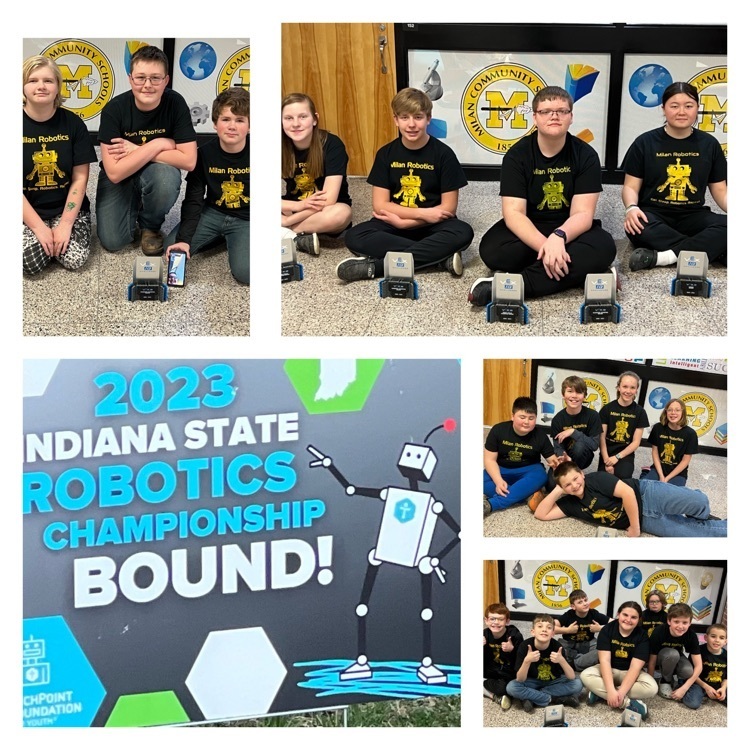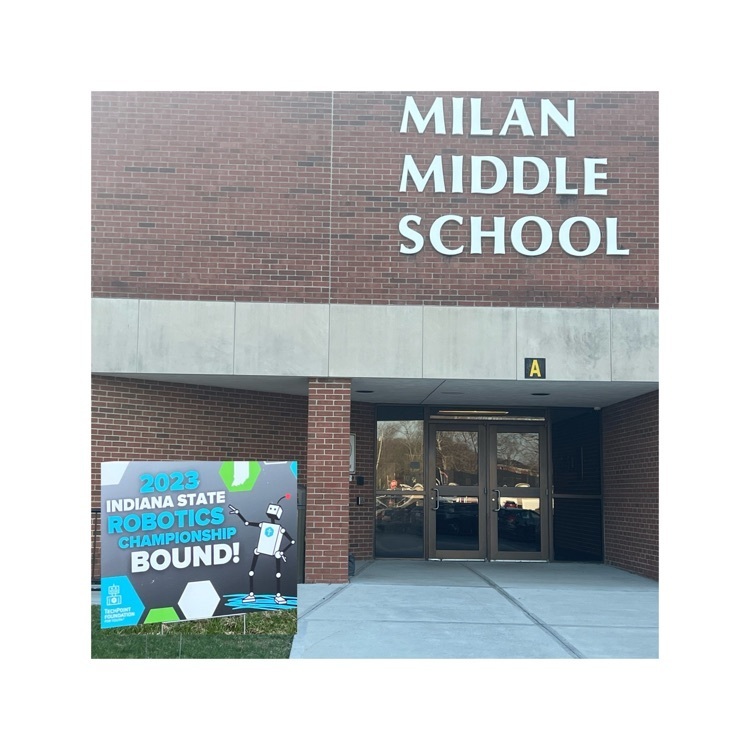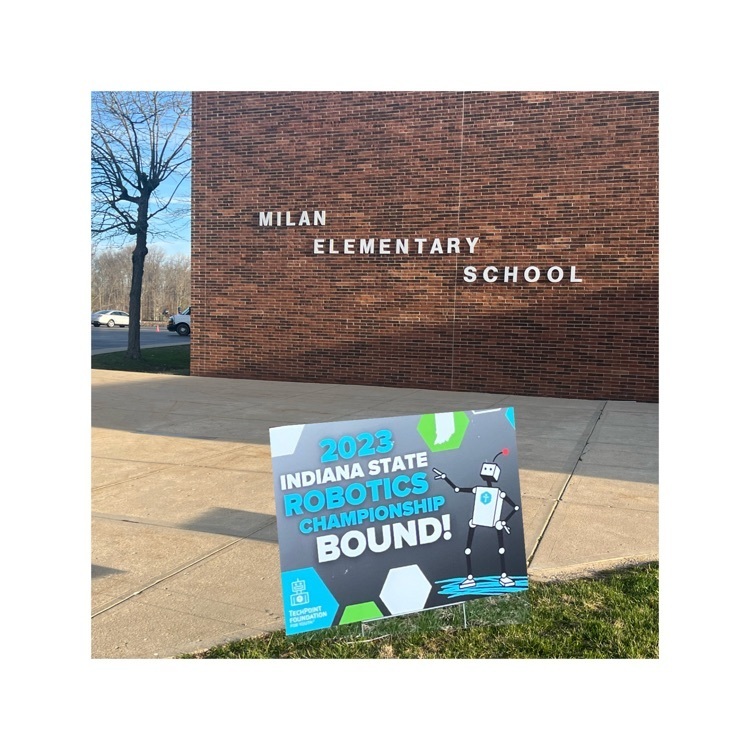 The bands sounded amazing tonight! Shout out to Mrs Bedel and her students on all of their hard work. The growth and improvement of their musical talents is impressive!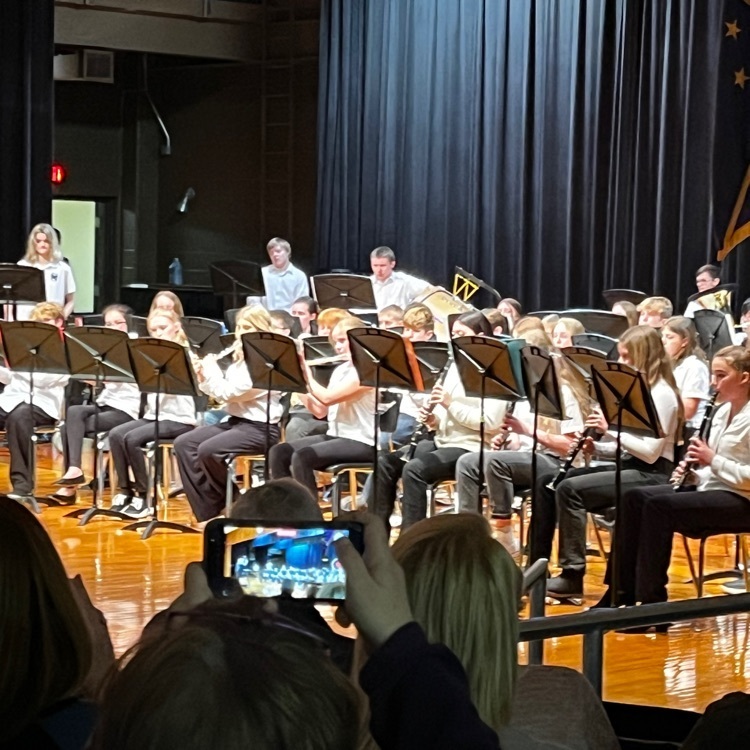 Here is the link to the March SuperChat podcast. You will hear about Milan High School's outstanding JAG program. (Jobs for America's Graduates) March Podcast Link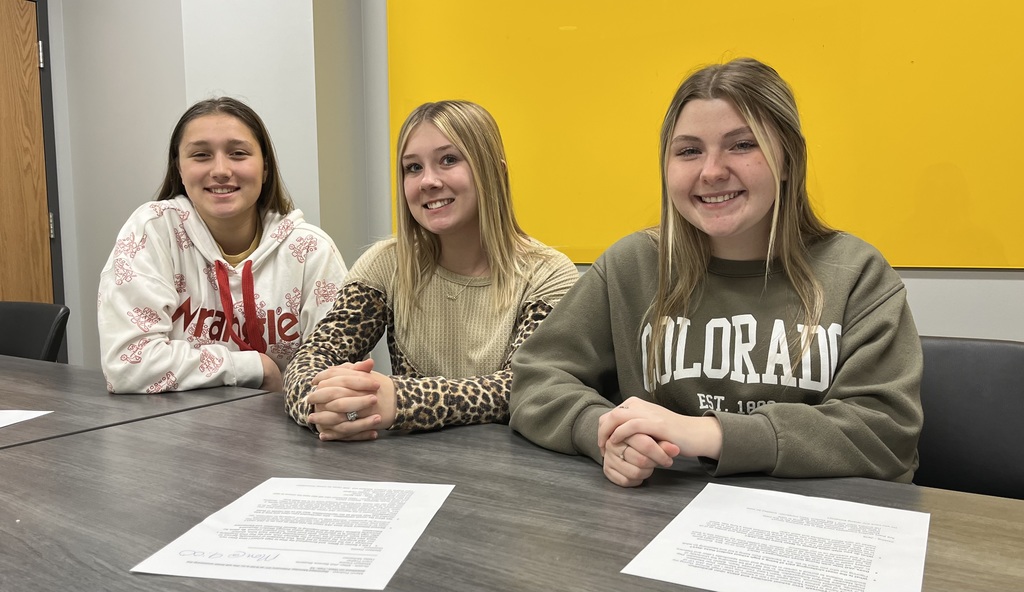 Congratulations to our Honor Band members from MHS performing this evening with other local schools. #weRmilan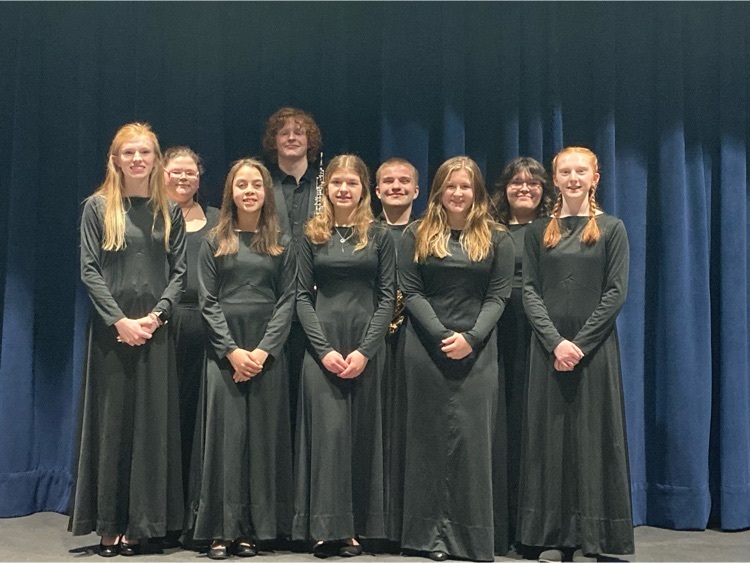 Cafe' team supported FFA Week too! Looking good! #weRmilan

Congratulations to Parley Hartwell for his gold medal win today playing his violin at State Solo and Ensemble Contest! #weRmilan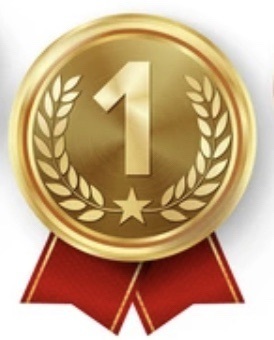 Go Indians! #weRmilan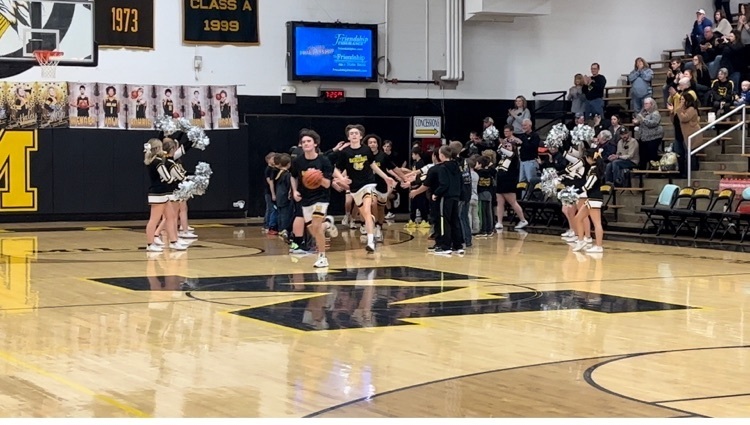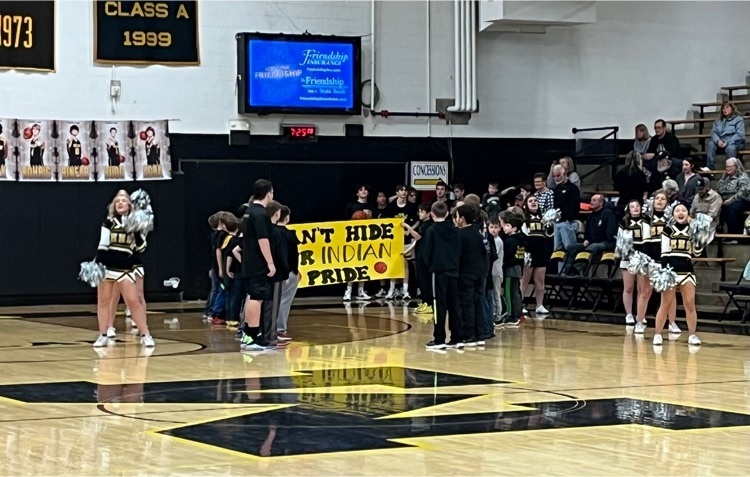 Senior Night for boys basketball, cheer, and band. Thank you students and parents! #weRmilan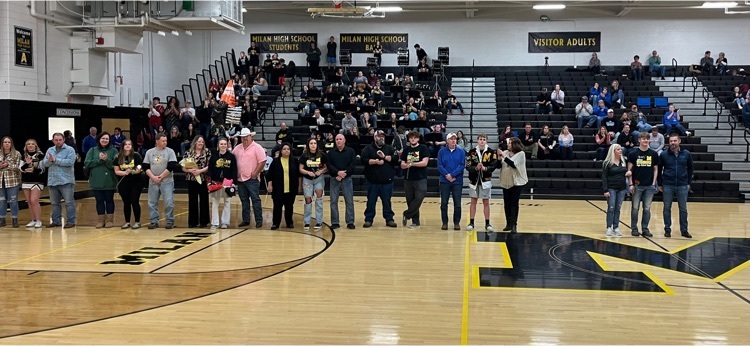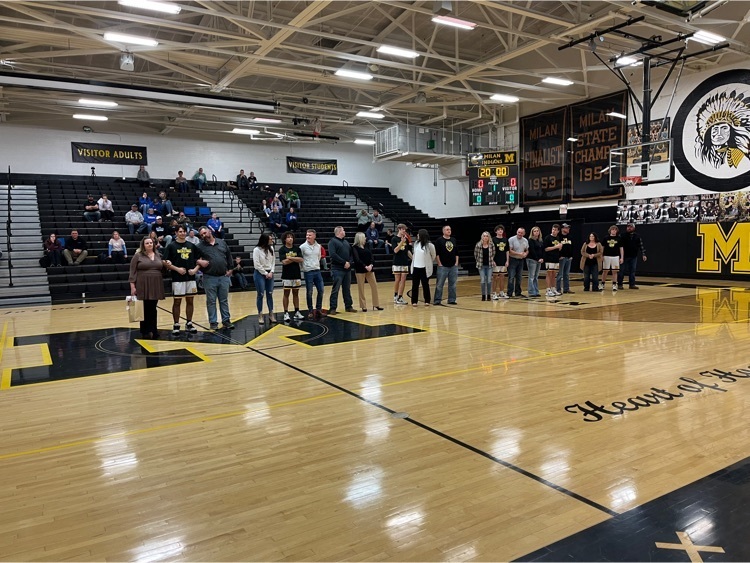 Thanks FFA for giving staff breakfast treats today for FFA Week. Tomorrow is Ag Open House starting at 5:30. Hope to see lots of people there! #wrRmilan