Congrats 2022 Milan Prom Queen Peyton, King Bailey, Princess Ariel and Prince Abe. #weRmilan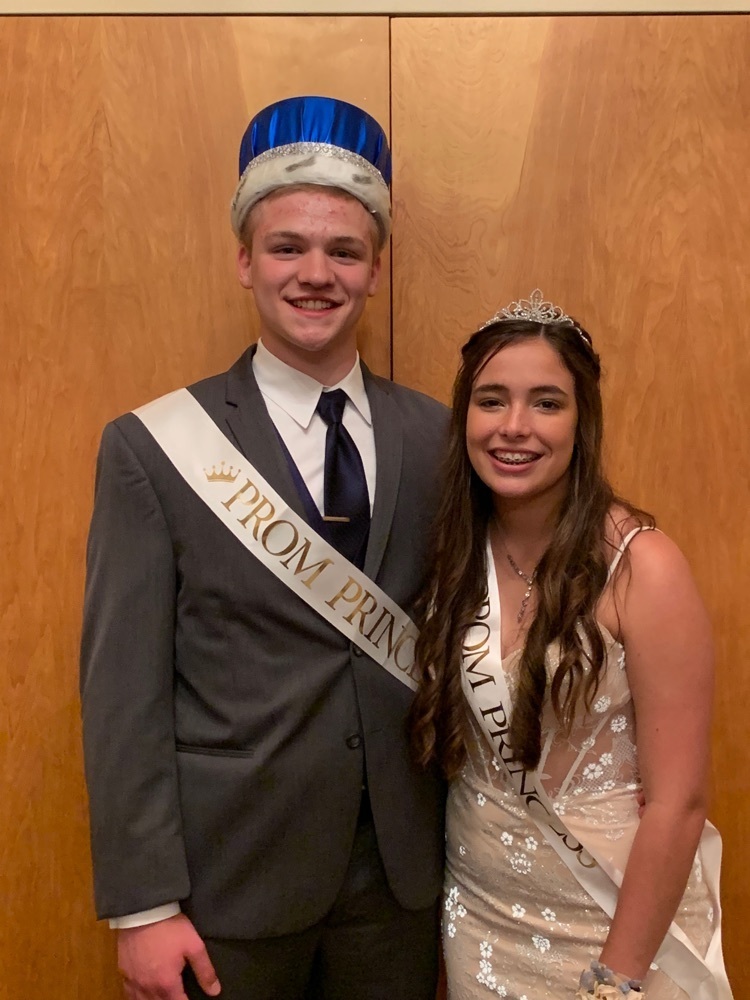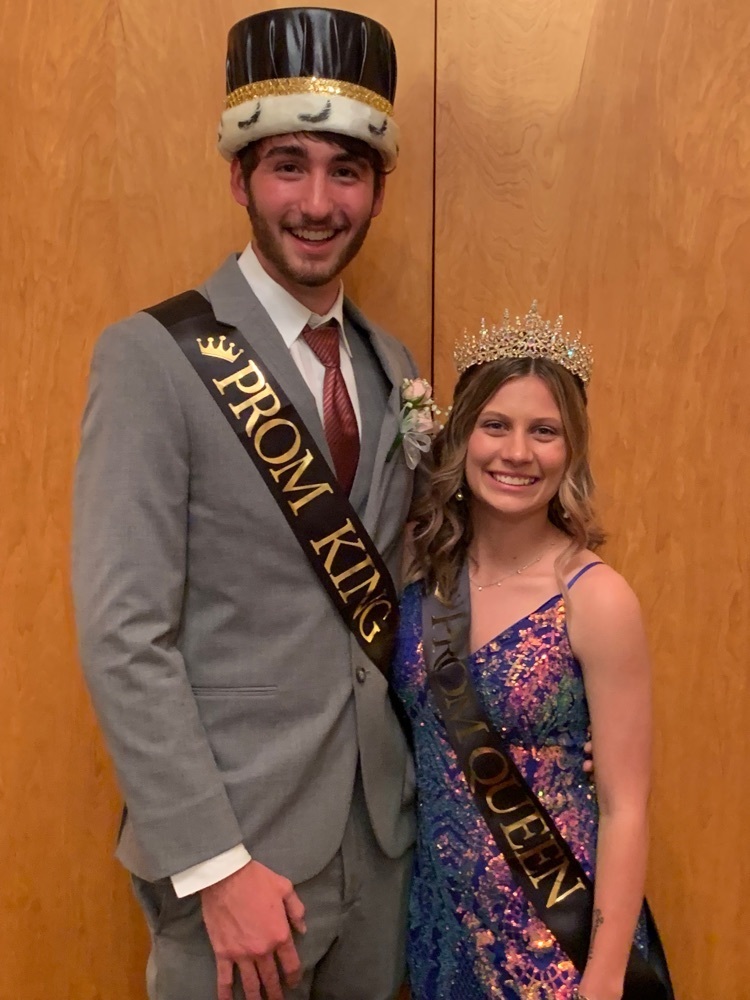 Congrats Prom Queen Kyleigh and King Bailey and Princess Ariel and Prince Abe. #weRmilan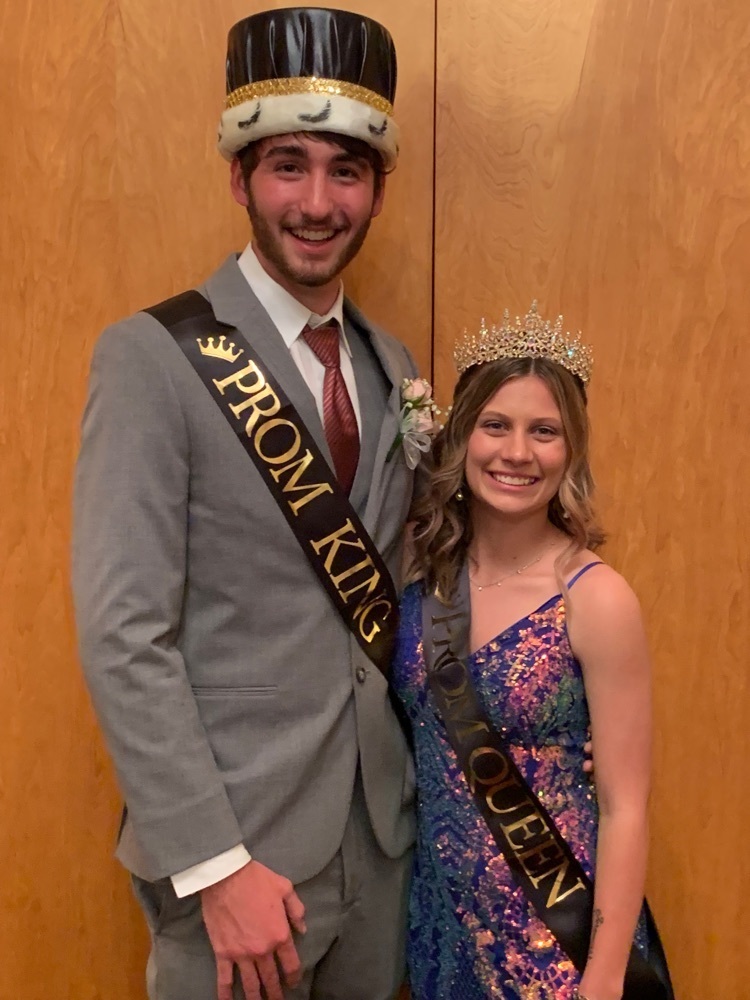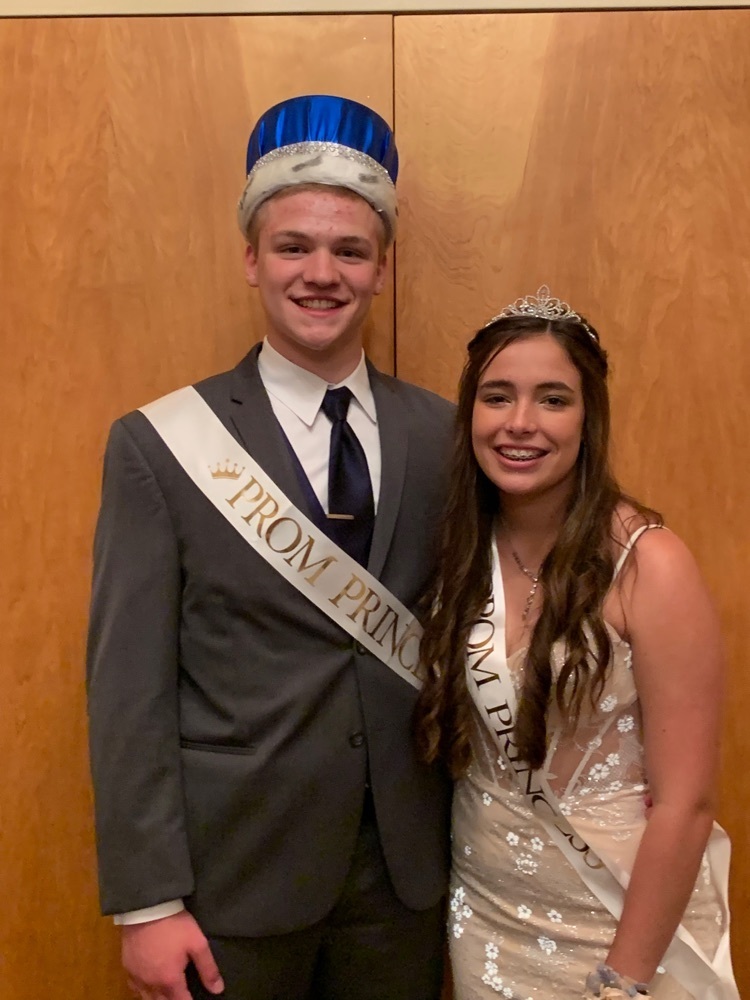 Prom Royalty! Queen and King candidates.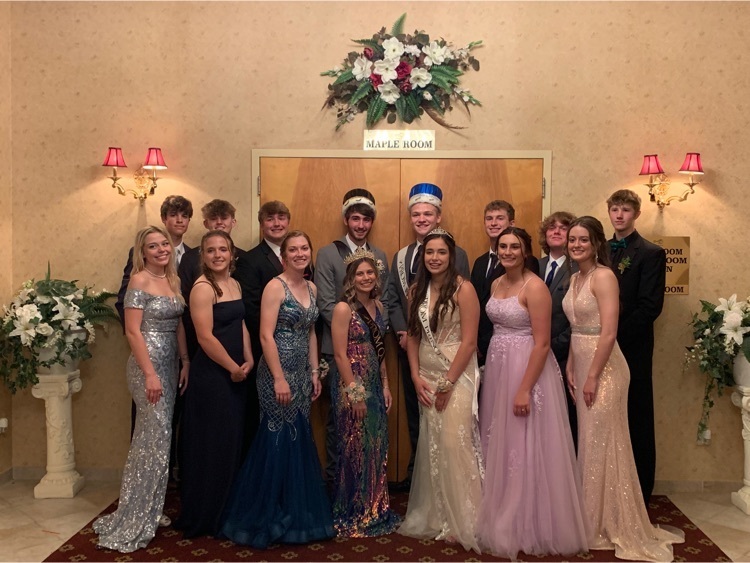 Milan students love their teachers. School Administrators commissioned Milan Tech Tribe to use their maker area to create custom keychains for Teacher Appreciation Day.It's been top secret for 2 months.Thanks for encouraging students to learn real life skills. Smiles all around.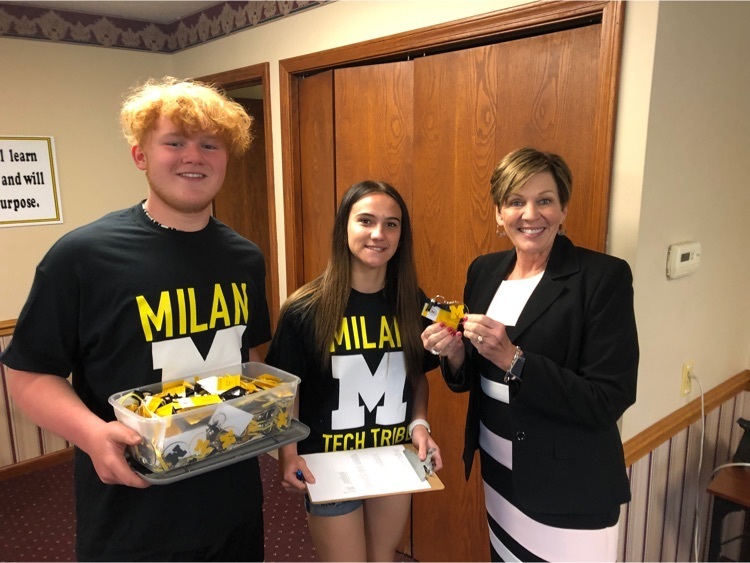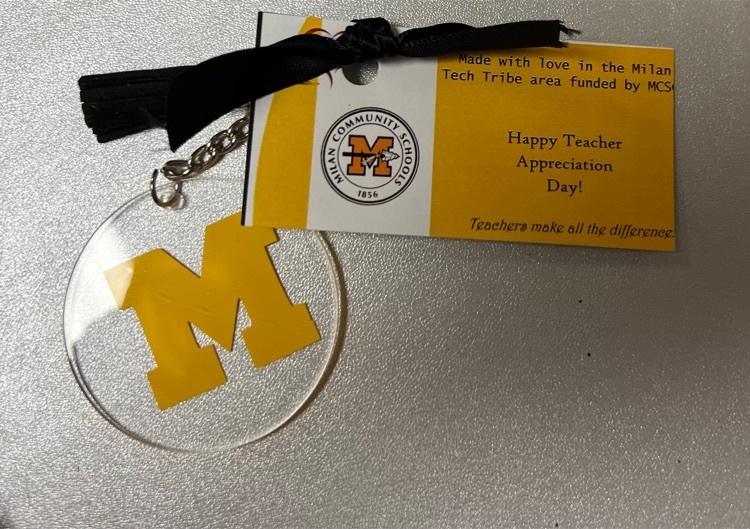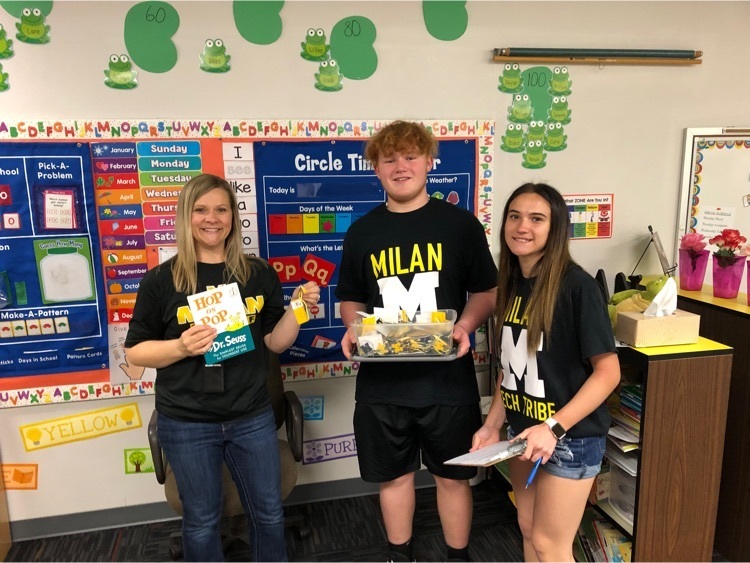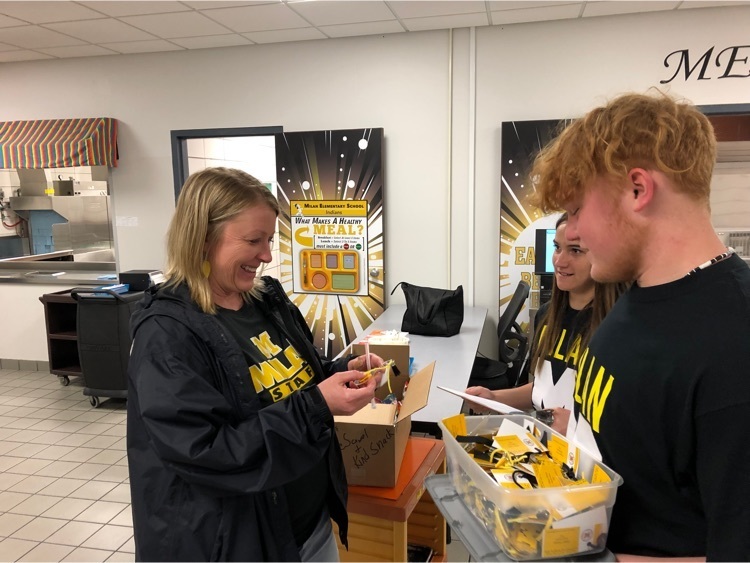 Milan students strive for excellence as they learn about podcasts from The FlyPod. This group is starting our first student-led podcast beginning 2022-23 school year. #weRmilan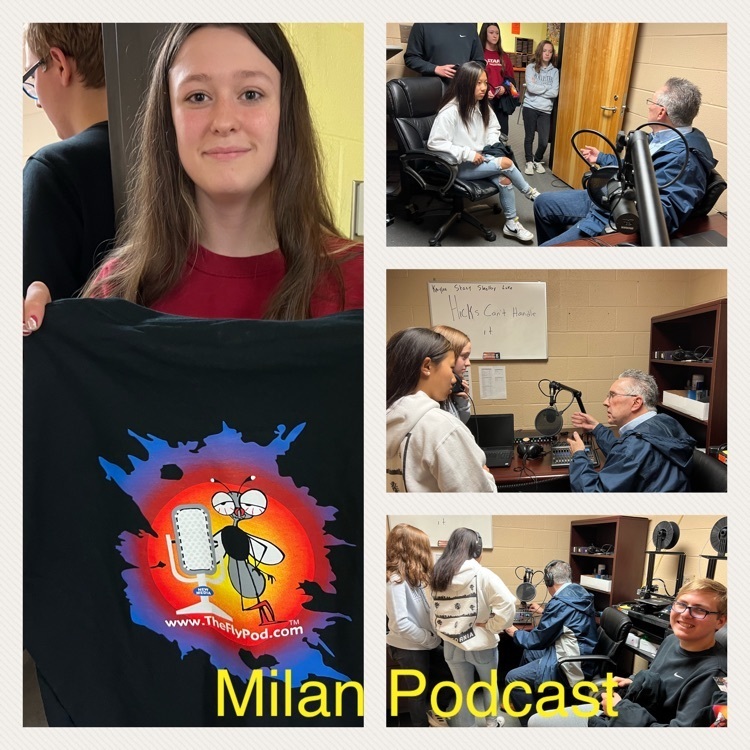 Thanks to our heroes in all of our school cafeterias. They take good care of students and staff daily! #weRmilan


Good luck MMS robotics team as you travel to VEX Worlds! MES cheered for the team as team members drove robots through the halls. We are proud of you! #weRmilan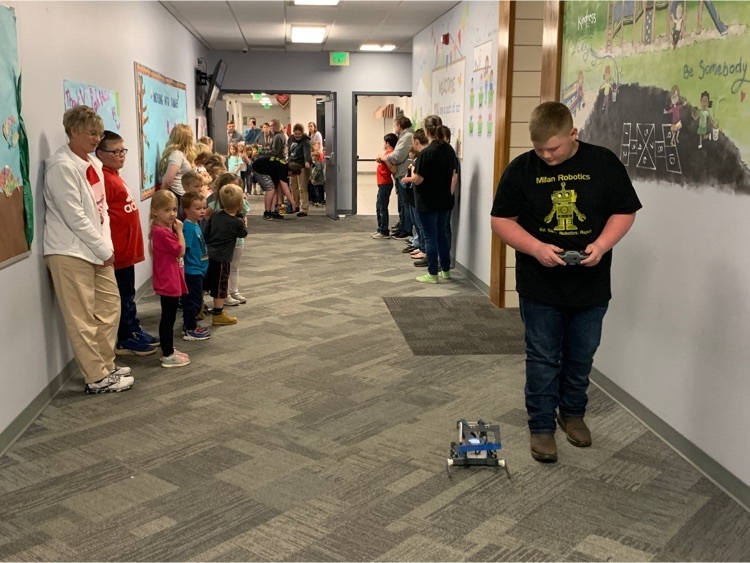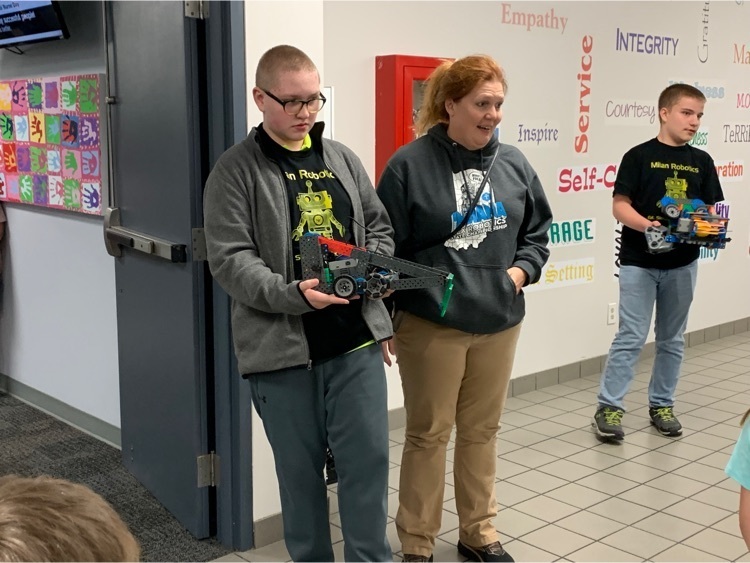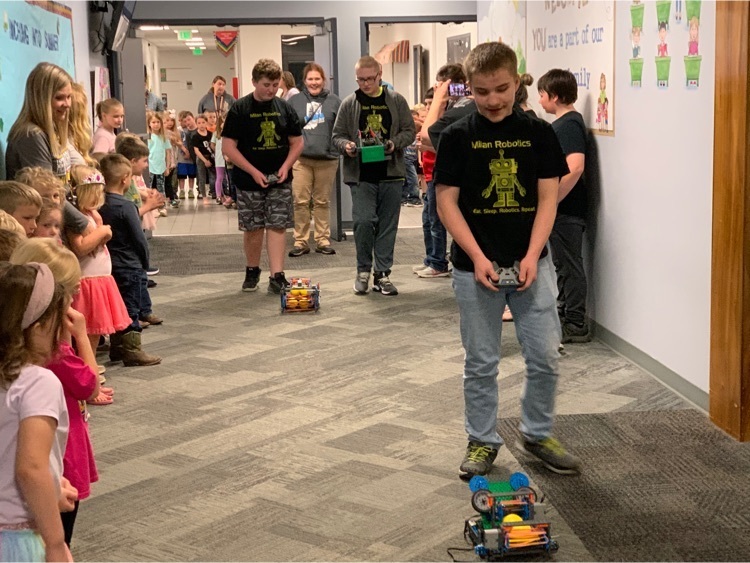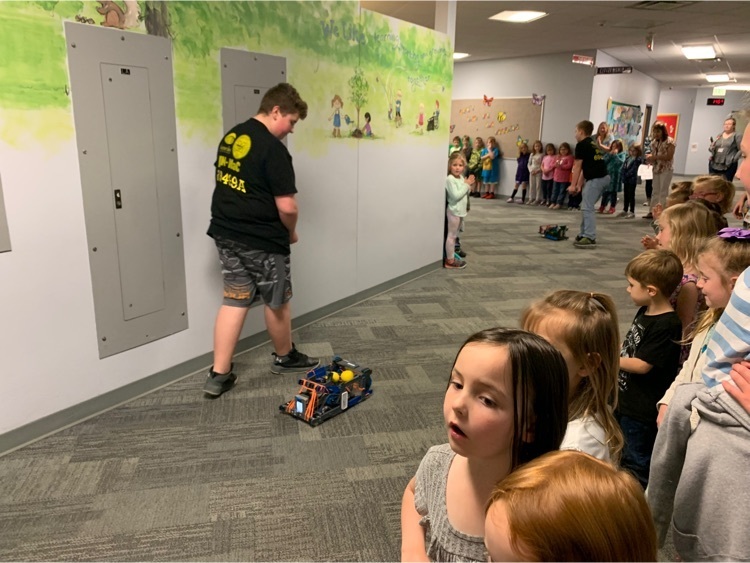 MMS robotics team enjoyed a big send off to VEX World competition today at the elementary. Team members drive robots through the halls as students cheered and rushed them good luck! #weRmilan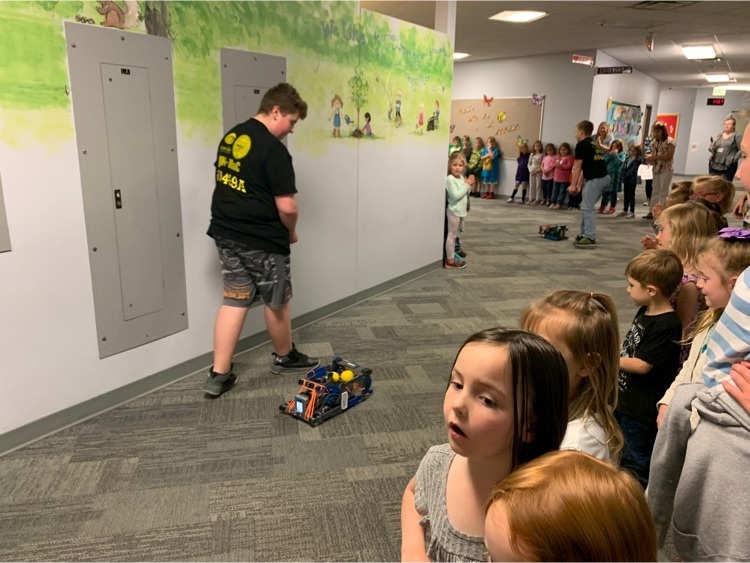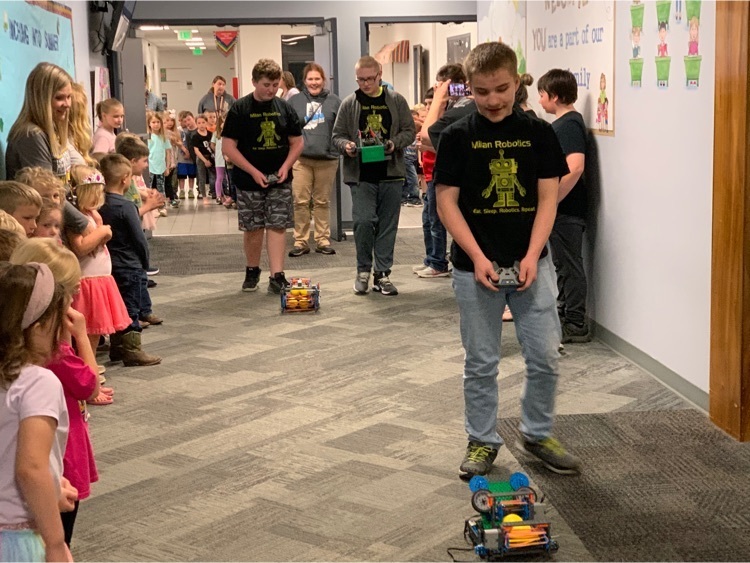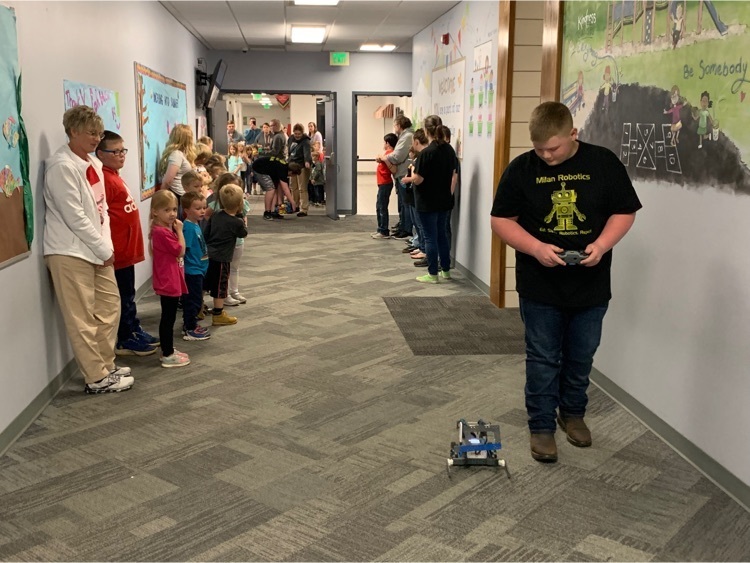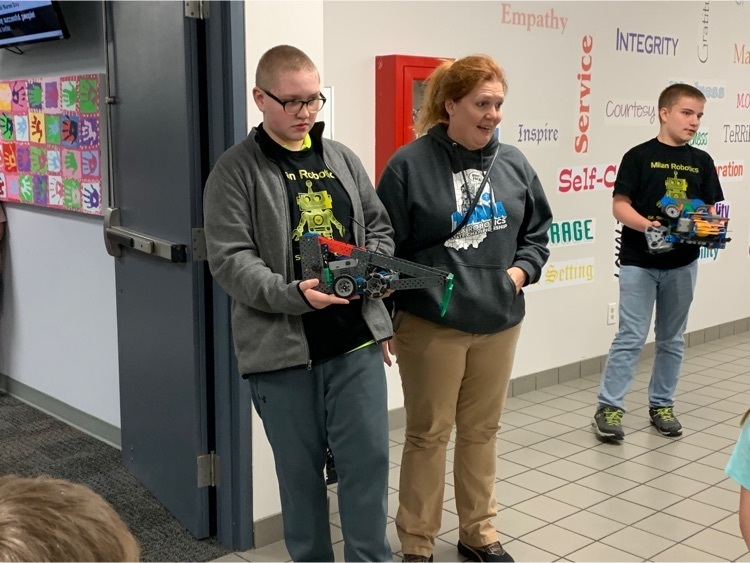 Thanks to the Ripley County Sheriff's Department for the donation of the used patrol cars. Milan joins other county schools benefiting from their generosity. Sheriff Cumberworth, SROs Goris, Houze, and Rodriquez. #weRmilan @SR_Raiders @JCDHighSchool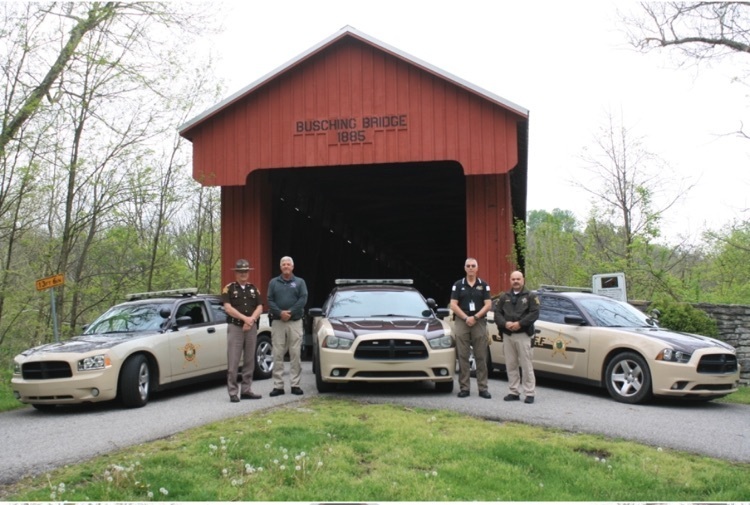 A special ending to Senior Awards Night was recognizing Bonnie Walker, who will be retiring after 33 years at Milan. She will be missed! #weRmilan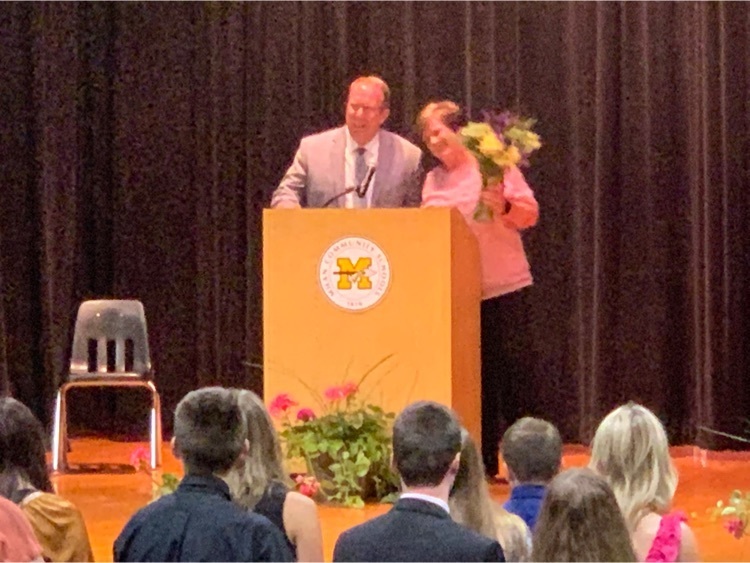 A first for MHS- the presentation of Summa Cum Laude, Magna Cum Laude, and Cum Laude honors. Congratulations seniors! #weRmilan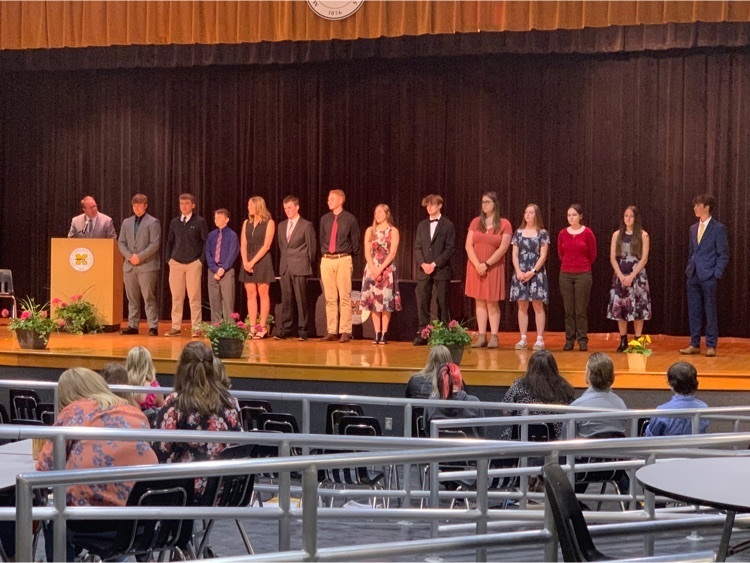 Members of the Class of 2022 were presented scholarships tonight. Thanks to Milan Dollars for Scholars, the Rising Sun Regional Foundation, the Ripley County Community Foundation and many community members for sponsoring monetary awards. #weRmilan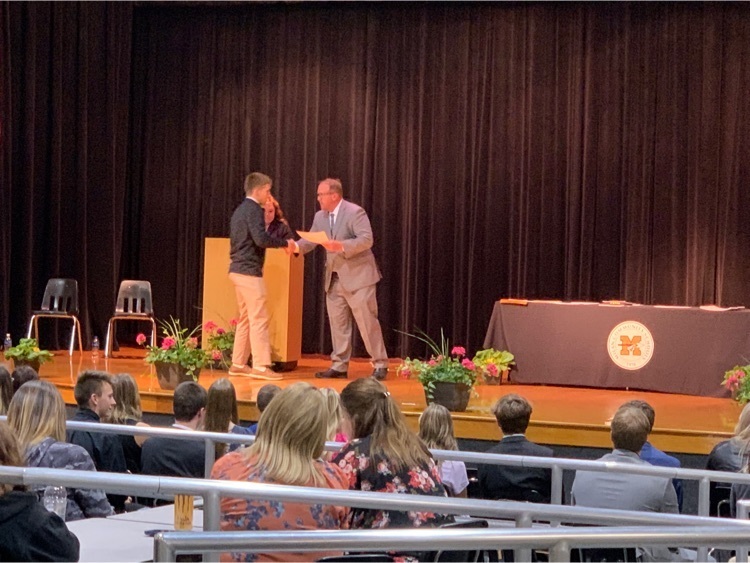 Mr. Ray Baurley was presented the Distinguished Citizen Award at the Senior Awards Program this evening. Congratulations! #weRmilan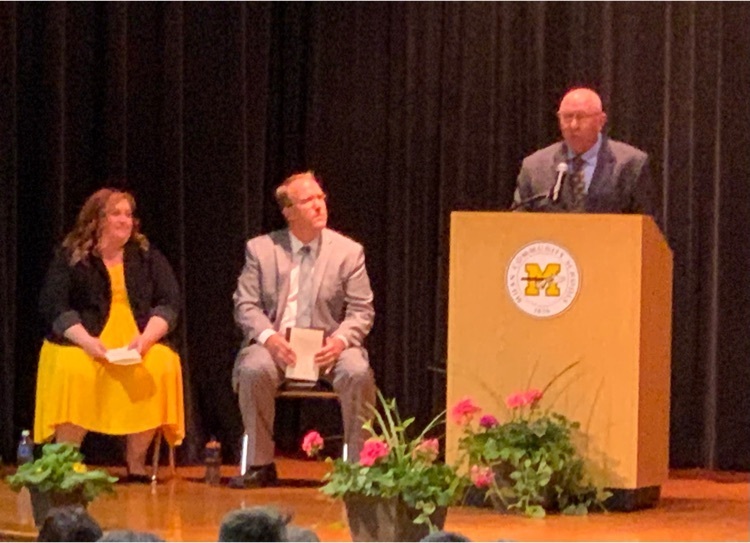 Shout out to these local businesses for providing lunch to our staff today! Thank you! #weRmilan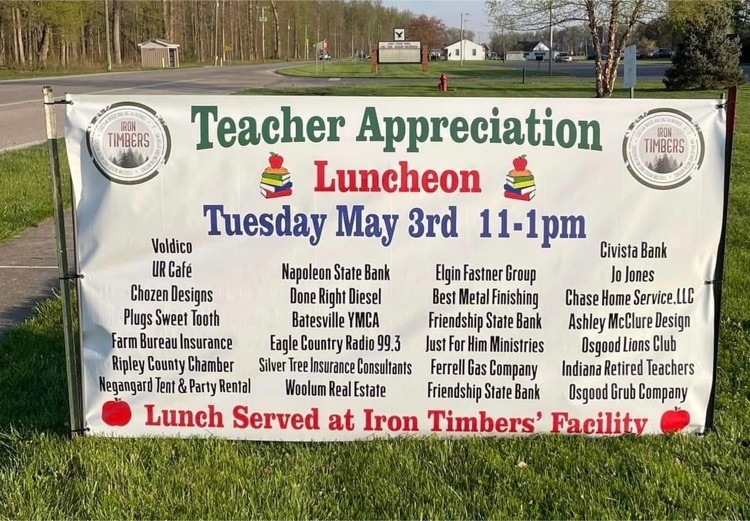 This is National Teacher Appreciation Week. Join us in thanking our amazing teachers and staff. #weRmilan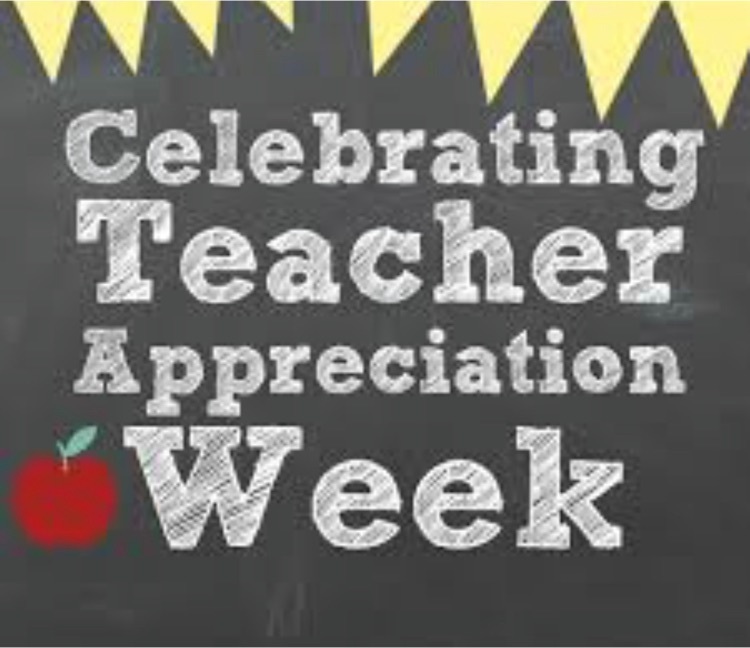 We know how to start a Friday morning- tasty coffee from Tribal Brew and good tunes from the jazz band! #weRmilan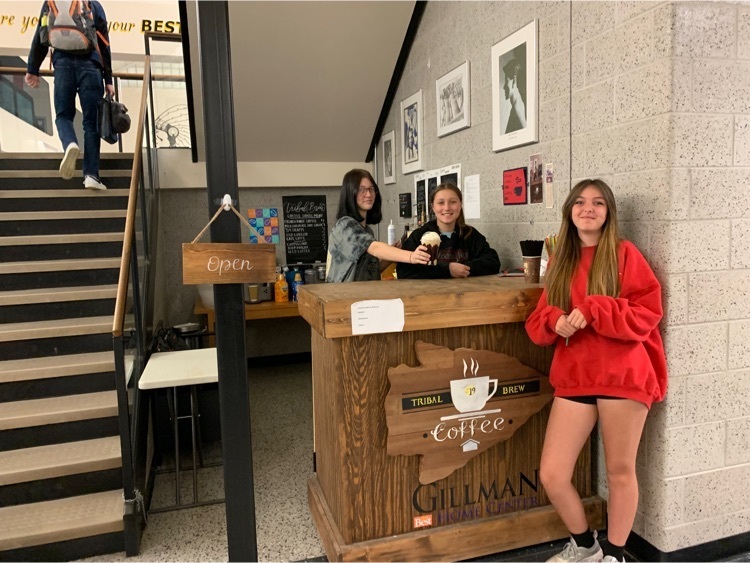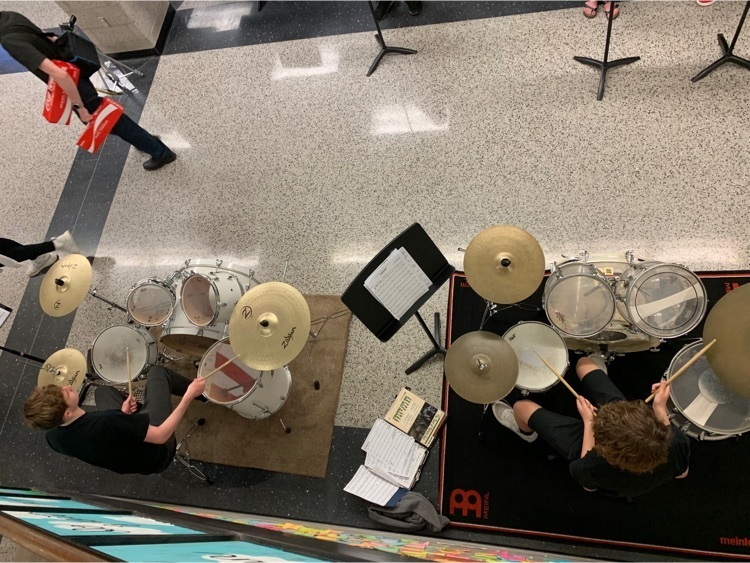 The robotics team is having their last fundraiser today at Combs Pizza from 3:30-8:00 P.M. Come purchase some yummy treats at the bake sale to support the team as they travel to Dallas, Texas to compete in the largest robotics competition in the world.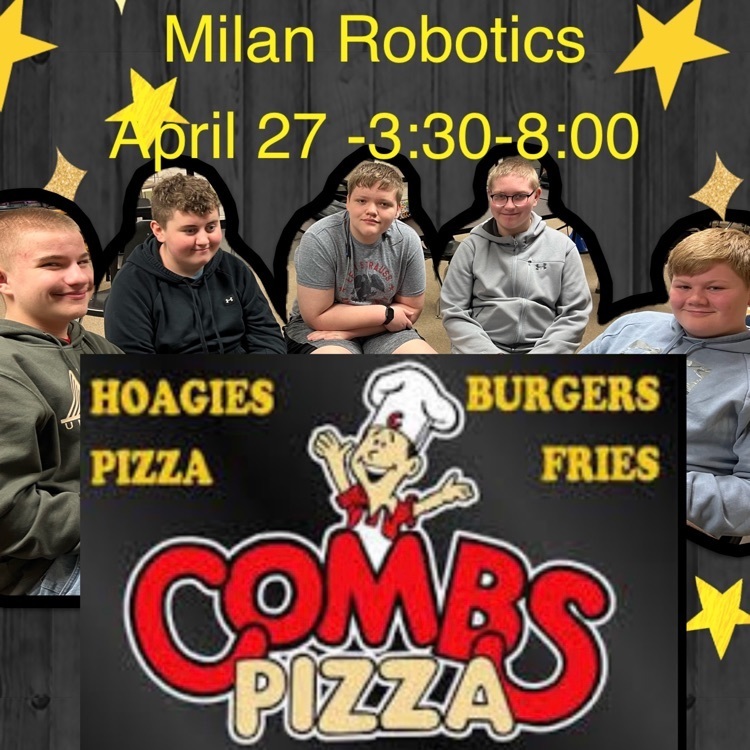 Thank you to our outstanding team of administrative professionals! They take care of all our needs so we can be the best we can be! #weRmilan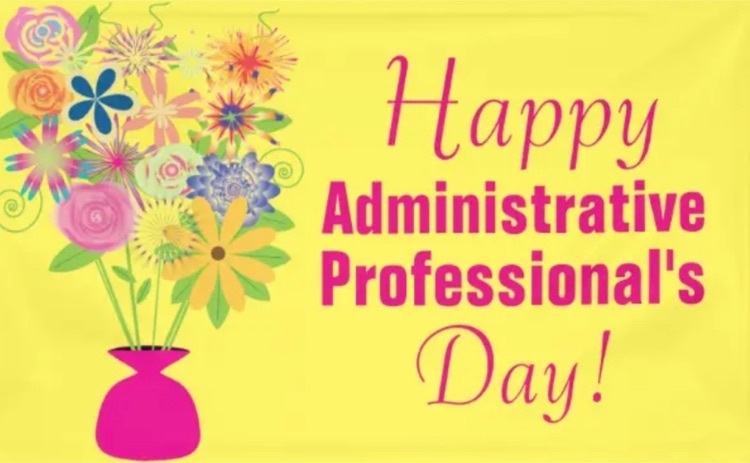 MMS student leaders hand out motivational treats to encourage students to do their best on the test! #weRmilan